Two Way Radio Deal:
Motorola GP340
Why buy when renting at Radio-Rental.com is so easy?
Motorola GP340 - our offer:
Motorola GP340 UHF incl. frequencies and programming
Excellent voice reproduction and high coverage range
Long-life lithium ion battery (slim version)
Belt clip
Dispatch costs and accessories extra
Tip: Rent the right accessories for your Motorola GP340 from Radio-Rental.com, and get an instant quote using our on-line two-way radio configurator, incl. our very favourable long-term discount (from 3 days).
Radio-Rental.com
Free service number
You can reach us any time by e-mail or at our free service number
Freecall 0800.11.88.44.0
Radio-Rental.com
Radio-Rental.com Simple. Fast. Hire professional and reasonably priced two-way radios. Our current brochure:

Information brochure
Radio-Rental.com recommend the following accessories for Motorola GP340
3,00 € per day.

3,00 € per day.

3,00 € a day.

3,00 € € per day.

3,00 € EUR per day.

3,00 € EUR per day.

1,00 € p. Tag zzgl. MwSt & Versand
---
A warm welcome to Radio-Rental.com
Radio-Rental.com will gladly support you in every area of radio communication.
We are skilled and motivated. We operate Europe-wide, renting at unbeatable prices:
• Professional Motorola two-way radios
• Walkie-talkies
• Responder systems for extending range
• All types of headsets & loudspeaker microphones
• 24-h service hotline & next day guarantee within Germany

We specialise in:

• Film and event productions
• Security services
• Open-air events & building sites
• Building communication (trade fairs, halls, hotels etc.).
We are experienced service providers and are proud of our reasonable prices, which are among the best available in the two-way radio rental business.

Naturally we will advise you before renting and we will be glad to answer any queries you may have during the rental period.
We look forward to your enquiry,


Oliver Hertkorn
Managing Director
Radio-Rental.com
---
News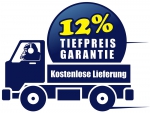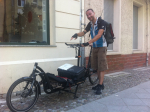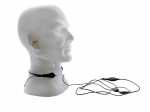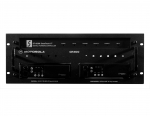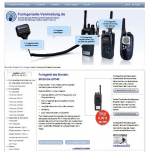 Download as PDF